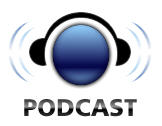 Podcast: Play in new window | Download
In our second episode, Jeran and I discuss what it's like to research and buy property at crazy low prices via County Tax Sale Land Auction.  I'm joined  again by land veteran from www.reserveland.com Jeran Fraser. We discuss the Elko Nevada County Auction, if it was worth going to and how we both had different results.  We offer tips and tricks how to make money passively and actively in the land investment niche.
If you haven't checked out www.thelandgeek.com go there now and instantly download the Passive Investor's Blueprint.
Show Notes:
Jeran's Tip:  www.lynda.com
Mark's Tip:  www.wegolook.com