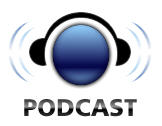 Podcast: Play in new window | Download
and all around good guy Markus Almond from here to inspire you! He's one part Seth Godin one part Joey Ramone.
We discuss my favorite volume- Issue Seven of Brooklyn To Mars which is all about developing a positive money mindset, building value and wealth.
Here is a sample page, "Stop focusing on what you want and start focusing on what you can give.  Concentrate on what you can offer the good of the world.  Perfect that gift.
Miss this podcast and your inner artist will be very sad…
Please leave us a comment on
iTunes
and let us know how we're doing.
Special Podcast listener promotion!
Learn the 5
Steps to
Successful Land Flipping for massive profits.
The next 2 day land geek bootcamp is scheduled for Arizona November 7th & 8th. Book
HERE
Tips of the Week: