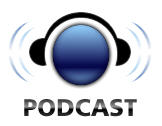 Podcast: Play in new window | Download
Joe is an impressive young guy whom went from single family home investing into commercial real estate investing.
Joe discusses how he made the transition from working at a NYC advertising agency to becoming a full time real estate investor…
Joe had no money and discusses how he leveraged his skill set to raise over $1mm. He gives some amazing marketing tips as well!
If you miss this podcast you will won't sleep well for weeks!
Tips of the Week: